"Available for Adoption!"
Windmill Animal Hospital is proud to help our clients find loving homes for these adoptable pets. Please take a look at, and read about these wonderful animals who are looking for a home and family. Each pet is availabe for adoption here in the Abilene area. Please contact the individuals listed for additonal information about adopting one of these wonderful animals into your family!
---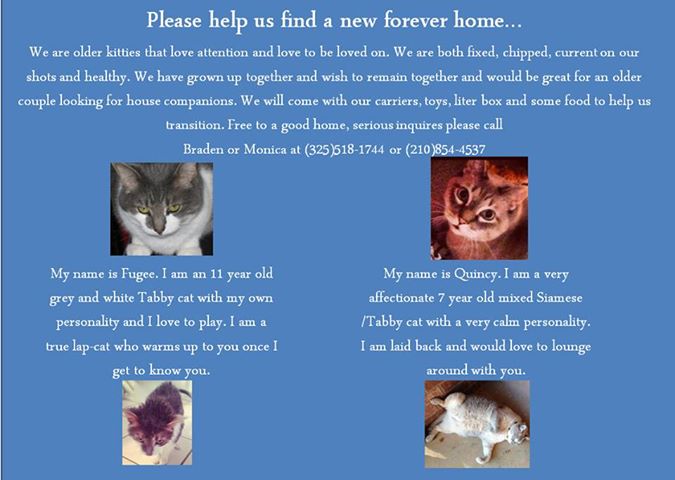 Fugee and Quincy - Males
These two Kitties are looking for a forever home...and they come complete with carriers, toys. litter box, and some food - they are both fixed, chipped and current on vaccination shots and healthy! If you are looking for great kitties, call Braden or Monica at 325-518-1744 or 210-854-4537
---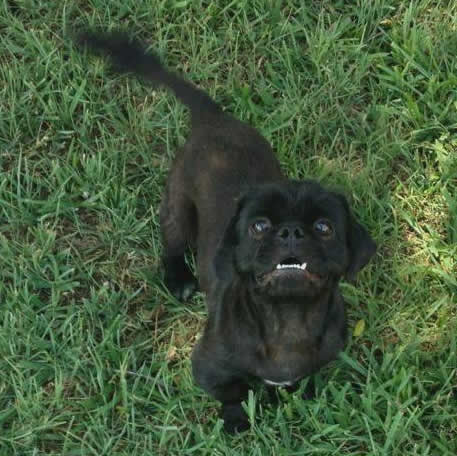 Shadow - Male
7 months old Pekinese. He is very sweet. This little guy is looking for his forever home!
Debra Martinez - 325-574-9381
---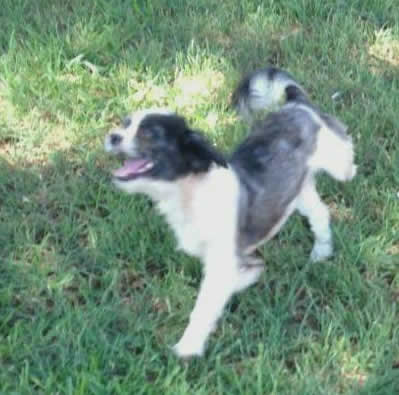 Rocky - Male
Rocky is a 9 month old Shitzu. Rocky has been Shadow's running mate (see above) for a few months now. He too is a very sweet pup, looking for his forever home.
Contact Debra Martinez - 325-574-9381