Ethan - Kennel Technician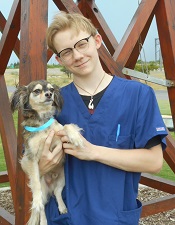 Ethan is a senior at Abilene Christian High School and will soon be majoring in Biology at Abilene Christian University.
Ethan loves theatre and likes to read and draw.
He shres his home with Boone, a Maltese/Pomeranian, and Baily the Shih-tzu.
Ethan joined the Windmill Team in July 2016.