Abbey
Pet Stylist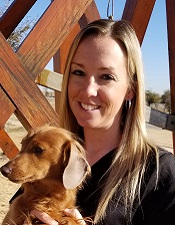 Abby was born and raised in Buffalo Gap, and graduated from Jim Ned High School in 2005. She married her best friend in 2009 and a few years later the couple welcomed their son!
Abby competes in professional Barrel Racing and also trains competitive Barrel Horses.
She has always had a love for all animals!
Abbey joined the WIndmill Team in March, 2018.