Cierra - Kennel Technician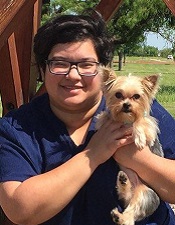 Cierra is originally from California, but was raised in Clyde here in Big Country.
She has a special interest in anything animal and wants to be an animal rescuer. Chloe believes a job worth doing is a job done well!
When not spending time with critters, Cierra loves to read.
Cierra joined the Windmill Team in May 2018.