Amber - Kennel Manager/Veterinary Technician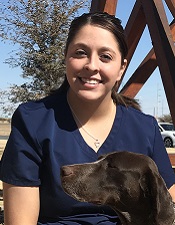 Amber is from Dell City, Texas. She graduated from Animal Behavioral College in 2013. She has been involved with Animal Behavior and Animal Care ever since.
She enjoys being outdoors and spending time with family and loved ones.
Amber joined the Windmill Team in November, 2017.