Available for Adoption!
Windmill Animal Hospital is proud to help our clients find loving homes for these adoptable pets. Please take a look at, and read about these wonderful animals who are looking for a home and family. Each pet is availabe for adoption here in the Abilene area. Please contact the individuals listed for additonal information about adopting one of these wonderful animals into your family!
---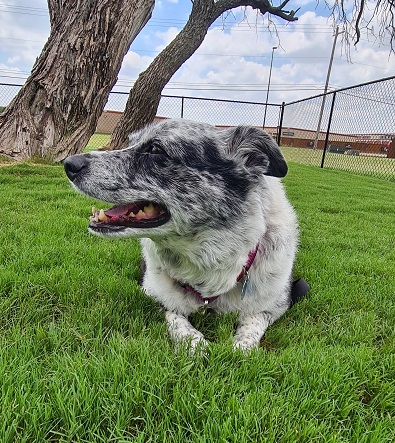 Darcy - Spayed Female
Darcy is a 9 1/2 year old spayed Blue Heeler/Australian Cattle Dog Mix. She is a bit of a chunky monkey now, but has taken readily to her weight loss program and discovered a love for short walks in the neighborhood. She does have three minor health problems: she is partially blind, has some creaky joints, and has minor allergies that are easily controlled by medication. She doesn't really understand cats, but has taken readily to our pup who is 8 months old and a ball of pure energy. She would do great as a first dog or companion for an older person looking for a friend who likes to cuddle. She still has a lot of love to give and is looking for a place to spend her golden years. If you can help Darcy, please send an email to Dr. Robinson (DrRobinson@WindmillVet.com).
Thank you for caring!
---
---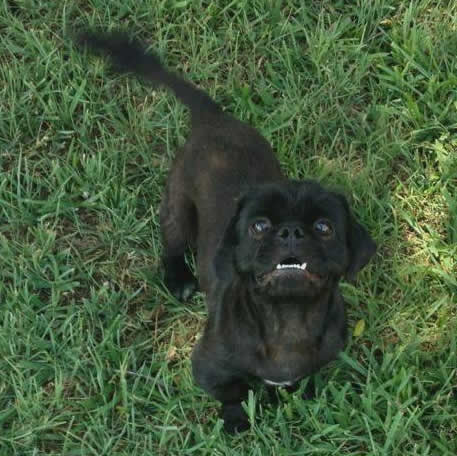 Shadow - Male
7 months old Pekinese. He is very sweet. This little guy is looking for his forever home!
ADOPTED!
---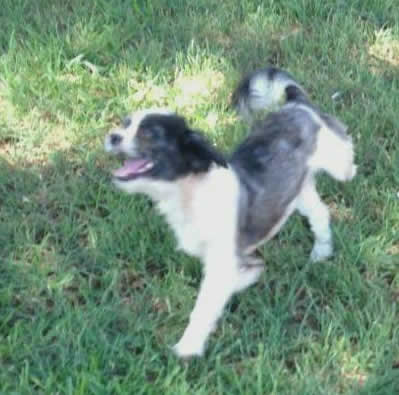 Rocky - Male
Rocky is a 9 month old Shitzu. Rocky has been Shadow's running mate (see above) for a few months now. He too is a very sweet pup, looking for his forever home.
ADOPTED!