Pet Care in Abilene: 5 Useful Tips on Feeding Your Dog
We have gathered the most useful tips and tricks for feeding your dog in Abilene! After using these tips you will have your dog eating like a champion!
If your dog doesn't eat a balanced, nutritious diet, they can end up with dangerous health conditions, including obesity, diarrhea, and even heart disease. This might mean you'll have to find pet care in Abilene to save their lives. 
But you don't have to live with that worry if you know the right way to feed your dog. 
We've put together a quick list of five useful tips on feeding your dog. 
So let's dive in!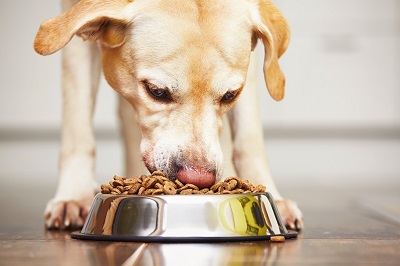 1. Have Several, Structured Feeding Times
Free-range feeding is convenient, but it's not the best option for many dogs. 
Why?
It can encourage a lot of negative eating behaviors.
For example, since your dog has access to food all day, they might develop picky eating habits and display a lack of appetite. A lack of appetite is one of the easiest ways to tell if your dog is feeling well. But if they are free-range eaters, it can be hard to tell if their lack of appetite is because of their eating habits or because of a problem. 
Free-range eating can also lead to a messy eating area. If you have multiple dogs, this type of feeding can also lead to territorial issues between the dogs.
Instead, set up several structured feeding times throughout the day. For most dogs, this will be two times a day, but a puppy might need more feedings. 
You should also make sure you aren't feeding your dog too much or too little. 
Make sure you talk to your vet about the ideal weight for your dog. Then ask them how much food your dog should be eating every day. Or you can follow the instructions on the food packaging you use. 
2. Give Them the Right Food 
You'll want to give your dog a diet that contains all the nutrients they need to stay healthy. But there's no "one diet fits all" when it comes to dog food. 
The right food for your dog depends on their individual needs. 
Some dogs might have food sensitivities or allergies. Other dogs may not like the taste of some foods. 
Again, talk to your vet about what type of food your dog needs. They'll be able to tell you what to look for and what brands to try. 
Once you find a type of food that works for your dog, don't keep changing it. Some dog's stomachs don't adjust well to a change in diet. If you do have to change their food, do it slowly over the course of a week or two. 
3. Use Treats the Right Way 
Treats are a great way to teach appropriate behavior, both in puppies and full-grown adult dogs. On top of that, teaching your dog tricks or rewarding them with a yummy cookie can be a lot of fun. 
But be careful not to give your dog too many treats. 
Too many treats can become unhealthy for your dog. Ideally, their treat intake should only make up 5% to 10% of their daily diet. 
The exact number of treats you give them per day can vary depending on the size and type of your dog. The best way to figure out how many treats you should give your dog is to ask your vet. 
You should also avoid giving your dog the scraps of your food. 
Why?
While it might seem like a fun treat for your dog, the wrong foods can be harmful to your dog. It can also cause them to fill up on food that doesn't give them the nutrients they need. 
On top of that, it can also encourage inappropriate begging behavior. 
4. Monitor Their Feeding 
There are a few reasons you should monitor your dog's feedings. 
First of all, you can ensure they aren't gobbling their food up too quickly, which can be harmful (more on this below). Watching them eat can also help you spot any other potential problems. 
For example, some dogs can experience bloating or stomach discomfort if they have to bend their head and neck down too low when they eat. Monitoring their feedings can let you know if you should raise their bowls or not. 
If you have multiple dogs, monitoring their feedings becomes even more important. When left unattended, some dogs can become possessive over the food, preventing your other dogs from getting their share. Other dogs might graze through their bowl and another dog's bowl while they eat. 
These things promote inappropriate feeding habits. If things get bad enough, they can also become dangerous for your dogs. 
5. Don't Let Them Eat Too Fast 
Sometimes, dogs gobble their food up quickly instead of taking their time. This can be dangerous for your dog, and it isn't something you should ignore. 
Fast eating can cause your dog to choke. Your dog can take bites that are too big and swallow them down the wrong tube. This can cause them to gag, puke, or worse. 
When your dog eats this fast, they also swallow a lot of air. This can lead to a bloated stomach. Not only does this cause discomfort, but it can also put pressure on other internal organs. 
Your dog might have trouble breathing, and their body may not be able to get enough blood to their vital organs. Even if you get your dog medical treatment right away, this bloating can still result in death. 
But there are ways you can prevent fast eating. 
Find a slow-feeder bowl to encourage healthier eating habits. This will help keep your dog safe and ensure they get all the food they need. 
Understanding Pet Care in Abilene 
A poor feeding regimen can leave your dog with a number of dangerous health conditions. That's why you should stick to these five useful tips on feeding your dog. They'll make both you and your pup happier and healthier. 
Looking for some other tips about pet care in Abilene?
Click here to learn the importance of keeping your dog's teeth clean.