All Vet Clinics Are Not the Same: How to Find the Best Vet For Your Pet In Abilene, Texas
When choosing a vet, you should know all vet clinics are not the same. Here's how to find the best vet for your pet in Abilene, Texas!
In 2017, 68% of all households in the United States owned pets.
If you're one of these pet owners, you should know good veterinary care is important to keep your pets healthy. However, not all vet clinics provide the same care or specialties.
Knowing how difficult finding the right vet clinic near you can be, we've gathered a list to help you find the best one for you and your pets. Keep reading to learn more.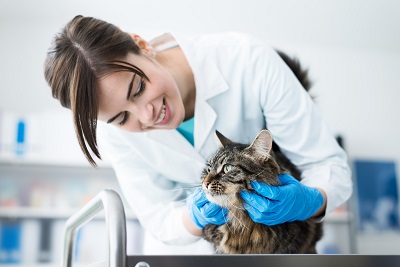 What to Look For
At the end of the day, where you take your animals is a personal decision. That's why before looking for a vet clinic, you need to identify what your pet needs and what you're looking for in a vet clinic.
Having a list of needs and wants prepared will help you quickly filter out clinics that aren't going to be a good fit.
Here are a couple of things you should consider that will help you find the best clinic for you and your pet.
AAHA Accreditation
The American Animal Hospital Associate (AAHA) is in charge of evaluating and creating standards in different areas (900 to be exact) for the safest and highest quality veterinary care.
Veterinary clinics don't have to be accredited by AAHA to practice. In fact, some can't be accredited by them because they don't reach their high standards.
Some of the areas AAHA evaluates are: 
surgery and anesthesia
emergency services
pain management
nursing care
radiology services
diagnostic and pharmacy
housekeeping and maintenance
examination facilities
dentistry
pet medical records
Taking your pet to a clinic that's accredited by AAHA ensures your pet is getting the best possible care. Did you know there are only two veterinary hospitals in the Big County area with this accreditation? And we're one of them!
Areas of Excellence
Another important factor to consider before choosing the best vet clinic is in what areas they excel. As we stated before, identifying your pet's needs is the first step.
For example, if you have a parrot, you'll need to be looking for a vet clinic with veterinarians that excel in birds or exotic animals.
If your pet has certain medical conditions, you'll also want to make sure your veterinarian has the right equipment to deal with those. A qualified vet will have all the necessary tools to accurately diagnose and treat any condition.
Additional Services
Something else to consider is that you may need additional services beyond veterinary care.
For example, if you have a dog that regularly needs grooming, it can be helpful to visit a clinic that has a groomer on staff. That way, your dog and their staff members will already know each other.
Boarding is another service some veterinary clinics offer. Many boarding kennels don't have to follow any regulations and some have even been found to abuse the animals that were boarding there!
However, when you take your pet to the veterinarian, you know they're in good hands and will be taken care of if they do get sick while there. This is particularly important if your pet has any medical conditions.
Atmosphere
How you feel and how your pet feels are both critical to having a good relationship with your veterinarian. In some cases, your personality simply may not mesh well with the staff.
You should also consider how your pet is reacting. Although it's normal for animals to be nervous, if they seem overly upset, it may be something there just isn't right for them.
Cleanliness
When looking at vet clinics, one of the things you'll want to do is ask for a tour of the facilities. This will give you a chance to see beyond the waiting area and exam rooms.
Seeing the treatment and boarding areas will help you fully understand how the clinic operates. Do they only keep areas clean where people will see them, or is the entire clinic immaculate?
Don't be afraid to ask about how often areas are cleaned and what cleaning supplies they use. If you choose an AAHA-accredited clinic, this won't be a problem.
Payment Plans and Options
Veterinary bills can be expensive so it's good to ask beforehand if the vet clinic offers any type of payment plan. You'll also want to make sure they accept your favorite form of payment, whether it's a credit card or personal check.
If you have pet insurance, don't forget to ask if they accept your insurance plan. You'll also want to see if they accept Care Credit.
How to Find Vet Clinics
Now let's jump into how you can find some great vet clinics to start narrowing down which is right for you and your pets. 
Ask for Recommendations
You probably know people with pets, so why not ask them where they take them? Beyond that, ask them about their experiences and how satisfied they are with them.
Read Reviews
Checking online reviews is a great way to get recommendations from strangers. You may also get additional information about personal experiences from a variety of people rather than just one friend or family member.
Contact and Visit Different Vet Clinics
Once you have a few vet clinics on your list of recommended location, it's time to start visiting them. Call ahead to schedule a tour or a simple check-up for your animal so you can see what they're all about.
After visiting a few, you should be able to determine which one will best work for you and your pet.
Are We the Best Clinic for You?
Now you know what to look for in a veterinary clinic and how to find the perfect one for you and your pet. As you can see, it's important to find one that meets your needs and is properly accredited.
If you live near Abilene, Texas, and are looking at vet clinics to visit, consider checking us out. We are AAHA-accredited, offer both boarding and grooming services, and offer several financing options for your pet's care.
Contact us today for more information about what we can do to ensure your pet gets the best possible veterinary care.