How to Get Rid of Ticks in Abilene, Texas
Ticks are not only gross but they can be dangerous for your beloved pet. Learn how to get rid of ticks in Abilene, Texas to keep your fluffy friend tick-free!
As your fun in the sun winds down with summer coming to an end, tick's fun is just getting started.
From mid-August to November, tick activity starkly rises. What that means for you if you're among the 78 million people who own a dog is that their risk of contracting diseases and experiencing regular discomfort is high.
Beyond that, given tick's ability to spread Lyme Disease, you and other members of your family are also at risk.
Fortunately, there are ways you can be proactive with your pet and around your house to steeply reduce the chances of ticks coming onto your property and into your home.
To that end, our team has compiled a list of 8 tips on how to get rid of ticks!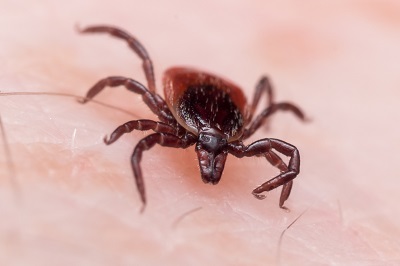 1. Spot Treatments
If you're trying to figure out how to get rid of ticks on your dog, a popular method that many pet owners try first are spot treatments. Spot treatments can be acquired at your local Abilene pet store or vet and are easy to apply.
All you have to do is follow the directions on the package and most products should keep ticks and other parasites at bay for about a month.
Be sure to consult with your veterinarian on what spot treatments are safest and most likely to be effective for your pet.
2. Oral Medications
When spot treatments fail, oral medication will almost certainly get you the results you want. Most effective oral medications need to be prescribed to your pet by your Abilene Texas veterinarian and will need to be administered on a monthly basis.
We like oral medications because not only do they tend to be effective but they also don't expose your dog and children to pesticides.
3. Shampoos
There are dog shampoos that contain active ingredients targeted at the disruption of ticks. This presents pet owners with a relatively inexpensive (albeit often not as effective) method of how to get rid of ticks when compared to more formal medications.
Active ingredients in shampoos targeted at ticks don't last in perpetuity. That means frequent tick baths will need to be conducted to see lasting results.
Discuss with your vet which shampoos they recommend to ensure you're investing in one with a good track record.
4. Tick Collars
Tick Collars have a very sporadic track record of being effective which is why we struggle in mentioning them.
Some pet owners swear by them. Others have experienced serious health reactions when exposing their dogs to certain collar brands.
Tick collars work by transferring chemicals slowly onto your dog's skin. Given the location of the collar, they're most effective in preventing ticks in the neck and head regions which leaves most of your pet's body unprotected.
If you do opt for tick collars, be sure to pay attention to your pet and watch for signs of discomfort.
5. Maintain Your Lawn
Ticks thrive in tall grass and wild growing vegetation. So, if you have an unkempt lawn, you're at a much higher risk of tracking ticks into your home.
For that reason, trim back your vegetation and keep your grass mowed.
Mowed lawns and managed greens mean less hiding spots for ticks. It also means morning dew evaporating at a more rapid pace which will deprive ticks of their water source.
6. Keep Wildlife at Bay
Depending on where you're located, your property may attract wildlife like deer, raccoons, squirrels or other animals.
Even if the wildlife that comes onto your property seems harmless, there is a good chance that their outdoor lifestyle has led to them carrying ticks. For that reason, the more you can keep wild animals off of your property, the better chance you'll have of preventing a household tick crisis.
7. Wash Clothes with Hot Water
If you already suspect that ticks have made their way into your home, be sure to add a thorough hot water clothes wash to your tick to-do list. This will help make sure that no bugs have made a home in your garment's fabrics.
Beyond clothing, ticks also like to burrow into bed linens. Make it a point to wash your pillowcases, comforters, and sheets to protect yourself while sleeping.
8. Give Your Home a Deep Clean
With your pet treated, your yard taken care of and your dirty clothes and bedding washed, it's now time to give your house a thorough washing.
You'll want to clean shelves, dust corners, and vacuum/sweep/mop all floors. Vacuuming is a particularly important tick removal step, especially if your house is predominately floored with carpet.
Be sure to dispose of your vacuum bag in an outside dumpster post-vacuuming.
While functional, beware of using tick cleaning pesticides around your home during your cleaning process. These pesticides tend to be strong and pets or children could accidentally ingest them leading to a potentially serious problem.
Wrapping Up How to Get Rid of Ticks Tips
There are a lot of ideologies when it comes to how to get rid of ticks. Our advice is to first find an effective treatment solution for your pet and then switch your focus to your property to ensure that you're creating an environment that's inhospitable for ticks to thrive!
Are you looking for the best tick solution for your pet? Do you want a partner in your pet's health that can help him/her live their fullest and happiest lives?
If so, our Abilene Texas-based team at Windmill Animal Hospital can help!
Our group of veterinary professionals has been helping Abilene families keep their pets healthy for years!
Let us take our expertise and do the same for you.
Learn more about our services or request your first appointment by clicking here!