7 Tips for Giving Your Senior Dog the Best Possible Care
When a dog reaches its senior years, good healthcare is critical for a happy life. Here are 7 tips for giving your senior dog the best care possible.
About 36.5% of U.S. households own a dog as a pet. In fact, the U.S. has the largest dog population in the world.
If you're a dog owner, these figures probably don't surprise you. That's because you've already experienced the close bond which develops between a dog owner and their beloved pet.
It can be bittersweet, then, to watch your once-sprightly puppy enter old age. Maybe your senior dog has begun to experience some health issues. Or, perhaps you only want to provide the best elderly dog care you can.
Either way, we can help. Below, you'll find the top seven tips for giving your senior dog the best possible care. Read on for more information!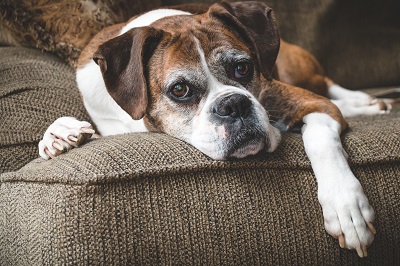 Tips For Taking Care of Senior Dogs
An older dog has been your companion for years now. How do you know when they have reached their senior years?
Different breeds age differently. In general, very large dog breed age faster than very small breed dogs. For example, a Great Dane is considered senior around 5 to 6 years old. By contrast, a Chihuahua reaches old age between the ages of 8 and 10 years old.
Individual factors can also come into play. These include things like:
genetics
environment
nutrition
Any of the above can influence how fast or slow your dog ages. Obviously, genetics is out of your control. But, your dog's environment and nutrition are. Let's see what you can do to maintain your dog's quality-of-life as they age.
1. Make Sure To Schedule Regular Visits With Your Dog's Veterinarian
For younger dogs, you want to make sure they visit the veterinarian at least once a year. For senior dogs, though, you have to step up their visits to every six months. Dogs age faster than humans, and, for older dogs, six months between visits is a long time.
Remember, it's much easier to prevent a disease than to treat it. It's also cheaper and healthier for your dog.
During your visits, ask your veterinarian if your dog is over- or underweight. If so, you may need to feed them a special diet or institute a special exercise routine (see below).
Also, make sure to ask about diseases common to your dog's breed. These could be things like diabetes or arthritis. What symptoms should you be on the lookout for as your dog ages?
2. Feed Your Dog An Appropriate and Nutritious Diet
Of course, you want your dog to be healthy at any age. But, a proper diet is vital to maintaining your older dog's health and vitality.
When you see your veterinarian, ask them what type of food is best for your senior dog. Also, if your dog has any special requirements (like if they're overweight), make sure you understand what and how to feed them.
The right food will help keep your dog at their proper weight. This is important because obesity in older dogs can lead to diseases such as skin or heart disease, or even cancer.
3. Help Your Elderly Dog Get Enough Exercise
Your older dog may be slowing down. In fact, they probably can't do many of the things they could when they were younger. This doesn't mean, though, they should become couch potatoes and do nothing all day long.
In addition to diet, exercise is one of the best ways to help maintain their quality-of-life. Tailor their exercise routine to their individual needs. For instance, in the past, you might have taken your dog on long hikes. Now, a walk around the block is all they can manage.
That's fine. In any case, be sure to start out slowly, especially if your dog isn't used to exercise. Also, don't begin any exercise program without first consulting your dog's veterinarian.
4. Be Vigilant About Parasite Control
As dog's age, their immune systems weaken. This fact makes them more vulnerable to diseases caused by ticks, fleas, worms, and other pests.
Talk to your veterinarian about the most effective and safest preventative measures. These could include products like shampoos for your dog. You might also have to change your lawn maintenance routine to prevent pests in the first place.
5. Pay Attention To Your Dog's Teeth
Begin by watching your dog eat. Are they struggling? It's possible you'll have to change their food to something easier for them to chew and digest.
It's best, however, to avoid dental problems altogether. Consistently brush your dog's teeth and schedule professional cleanings with your veterinarian. Plaque buildup can get into your dog's bloodstream, damaging their organs.
Good dental care is important for your dog at any age, but, as you can see, it's an especially important part of geriatric dog care.
6. Make Your Home Safer for Your Senior Dog
Your dog may be relatively healthy but unable to navigate things like stairs. In this case, provide everything they need on one floor only, keeping food and water on the first floor.
On the other hand, your dog may have medical problems like arthritis, blindness, or hearing loss. In that case, you'll have to make additional accommodations to keep them safe. For instance, rugs or carpeting over hard surfaces makes it easier for arthritic dogs to walk.
As always, ask your veterinarian about special accommodations which will make your senior dog's life easier.
7. Love Every Day
It's hard to think about losing your pet, but the truth is, a senior dog is at the end of their journey. Live in the moment, spending lots of quality time with your pet now.
Snuggle or go for a walk together. It doesn't matter, really, as long as you are together. The time shared will make both you and your treasured pet happier.
Wrapping Up Caring for Your Senior Dog
We know your dog is a member of your family. Now you have the tools to take care of your senior dog as you would any aging family member. Your senior dog needs proper nutrition, the right amount of exercise, and lots of love. This way, they'll be able to continue living a happy, healthy life with you as long as they're able.
If you have further questions or need additional advice, though, please don't hesitate to contact us. We offer outstanding pet care. We also have a wide array of excellent pet services, and we'd love to hear from you!