Exotic Pet Care
Windmill Treats Exotic Pets Too!
Dr. Anna Robinson loves to provide outstanding pet care for your exotic pets. She stays up to date with the latest exotic pet care techniques. She is also an active member of the Association of Reptile and Amphibean Veterinarians and the Association of Exotic Mammal Veterinarians.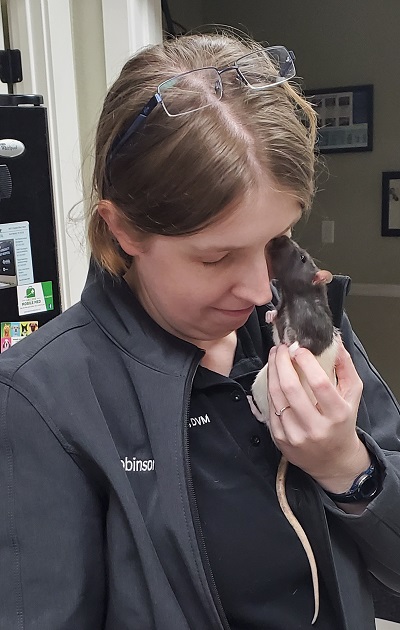 Exotic Species We See
Exotic pet species come in a variety of shapes and sizes, making them some of the most difficult pets to work with in the veterinary field. We offer skilled and thoughtful care for a variety of these species as well as referral services when needed.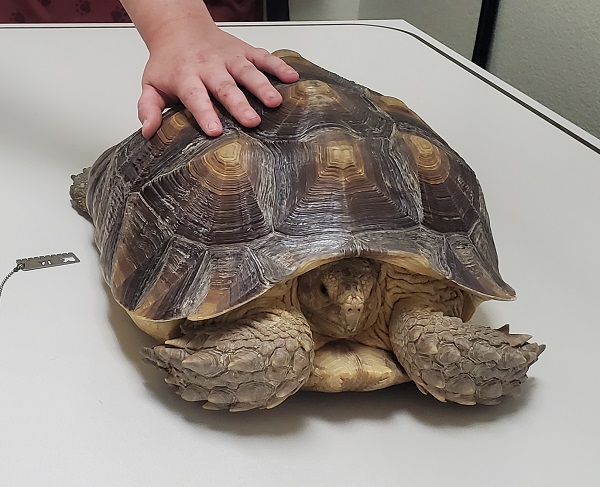 Below is a list of species we see (along with links to species specific care guides to give you an overview of care requirements for that species). This is by no means a full list of species that we see at Windmill Animal Hospital, but just the most common ones. Feel free to contact us to ask if we service your particular species of pet.
Avian Species:
Cockatiels
Lovebirds
Parakeets
Conures
Lorikeets
Caiques
African Greys
Amazons
Macaws
Cockatoos
Pigeons & Doves
Finches
Pet Chickens, Ducks, & Geese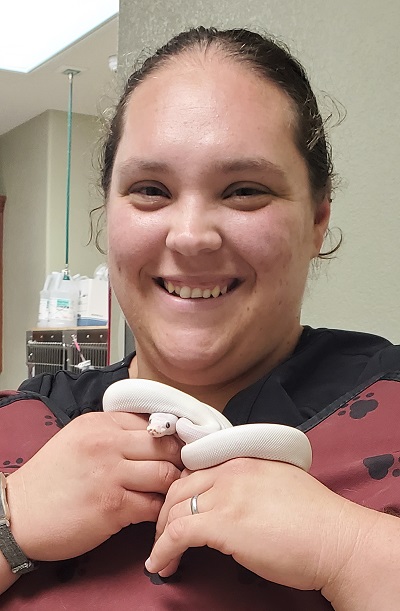 Reptile Species:
Bearded Dragons
Leopard Geckos
Iguanas
Chameleons
Ball Pythons
Boas
Turtles
Tortoises
Skinks
Fish, & Amphibian Species:
Axolotl
Frogs
Toads
Salamanders
Newts
Goldfish
Betta
Tropical Fish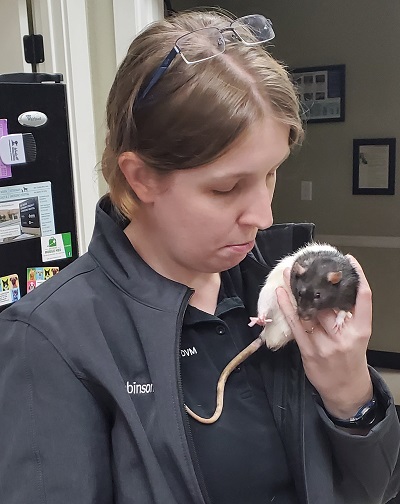 Small Exotic Mammal Species
Chinchillas
Degus
Gerbils
Guinea Pigs
Hamsters
Hedgehogs
Mice
Rats
Rabbits
Sugar Gliders
Ferrets
Species We Do Not See:
Primates and Monkeys
Venomous Snakes and Lizards
Wildlife kept as Pets
Our goal is to ensure your pet's utmost comfort during its examination. Below are the recommendations for bringing in your pet for a visit with Dr. Robinson.
Bringing in Your Pet Bird For an Appointment:
Please bring treats, a favorite perch, a travel cage, and toys to your appointment. Due to the nature of our practice seeing animals that can prey on an unsuspecting bird we require birds to be contained at all times in a cage in the lobby and until you are placed in a private exam room.
Bringing in Your Pet Reptile for an Appointment:
Please bring a travel cage preferably with substrate to contain your pet until the exam. Bringing a heating element is not required but encouraged if coming from a distance away.
Bringing in Your Fish or Amphibian for an Appointment:
Please bring a container with tank/ source water if needed and information about your tank parameters.
Bringing in Your Small Mammal for an Appointment:
Please bring treats or food, a travel cage preferably with substrate, and toys to your appointment.