Tierra
Veterinary Technician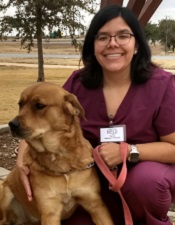 Tierra came to Abilene via Big Spring, where she has spent most of ther life. She has been a Veterinary Technician since 2009.
Tierra returned to the Veterinary field after staying at home with her two young boys for a few years.
She has a passion for animals and loves learning new ways to better care for them.
Tierra joined the Windmill Team in October, 2019.