Samantha
Kennel Technician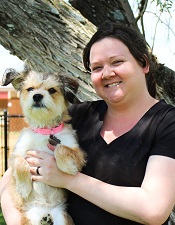 Sandra is originally from Austin. She made it to Georgia where she met and married her best friend and partner! They reecntly moved to Big Country to be a little closer to family.
They share their home with 2 wonderful dogs, LIttle Bit and Murphy, Samantha says the dogs complete their little family!
Samantha spends her free time trying new recipes and hanging in the kitchen making yummy eats!
Samantha joined the Windmill Team in July, 2023.