Tara
Veterinary Technician - Kennel Manager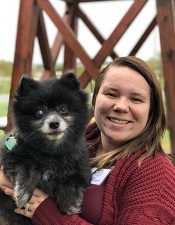 Tara was a military brat - born in Hawaii, but raised in the DFW area.
Tara is certified in First Aid, CPR and Veterinary Assistant through the Animal Behavior College.
She and her son share their home with their two dogs Chloe and Cocoa. Tara is an avid softball player and loves being active with her church.
Tara joined the Windmill Team in June, 2018.