Safe Surgery with Sophisticated Monitoring
The Windmill Animal Hospital surgery suite is well-equipped for routine elective surgical procedures, as well as those unexpected emergencies. We use only the safest anesthesia available (Sevoflurane and Isoflurane), and protect your pet's post-surgical comfort with safe, effective pain relief.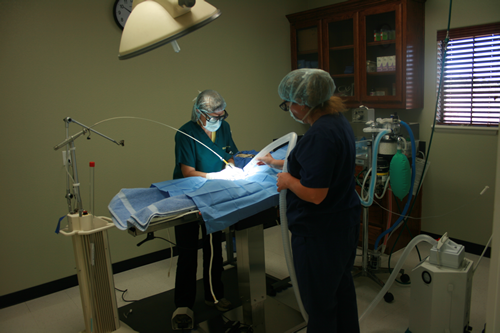 If Mother Nature knocks out the power during a Thunderstorm or Ice Storm, Windmill Animal Hospital is prepared with our Backup Power Plant. Your pets will remain comfortable and safe!